Mosquito Control Boca Raton, FL
Boca Raton is one of the most scenic cities in Florida, having been built right along the shoreline. Its beautiful scenery is characterized by tropical features surrounding stunning architecture, but sadly it comes with some shortfalls, like pesky bugs.
While you won't get tired of Boca Raton's panorama and warm weather, you'll need a lasting solution for mosquitoes, among other annoying insects. That's where Shoreline Environmental Pest Solutions comes in!
For 50+ years, we've offered professional mosquito control services in Boca Raton, FL, and surrounding areas. Our services are tested and proven.
Call: (561) 842-4700 for a FREE, non-obligatory mosquito control inspection, mosquito control quote, or other inquiries. You can also email [email protected] or fill out our online contact form.
Do You Really Need Professional Mosquito Control in Boca Raton?
Yes! If you are not sold on the idea yet, allow us to tell you why.
1. Typical mosquito control solutions don't work: You've probably tried bug sprays, bug zappers, and citronella candles, among remedies readily available in supermarkets. These so-called solutions aren't effective and are simply temporary solutions that will never get rid of mosquitoes permanently.
We know what works! We deal with mosquitoes from their source: where they breed and live.
2. Mosquitoes are a serious health hazard: Another reason to make use of mosquito control services is to avoid the health repercussions of mosquito infestations. Mosquito bites are known to cause dangerous diseases like Malaria, West Nile Virus, Zika virus, Dengue virus, Chikungunya, and Yellow Fever, which are all capable of causing serious symptoms that are potentially life-threatening.
CDC research indicates that West Nile virus cases can cause permanent or long-lasting neurological symptoms.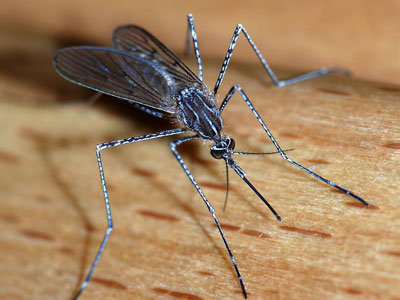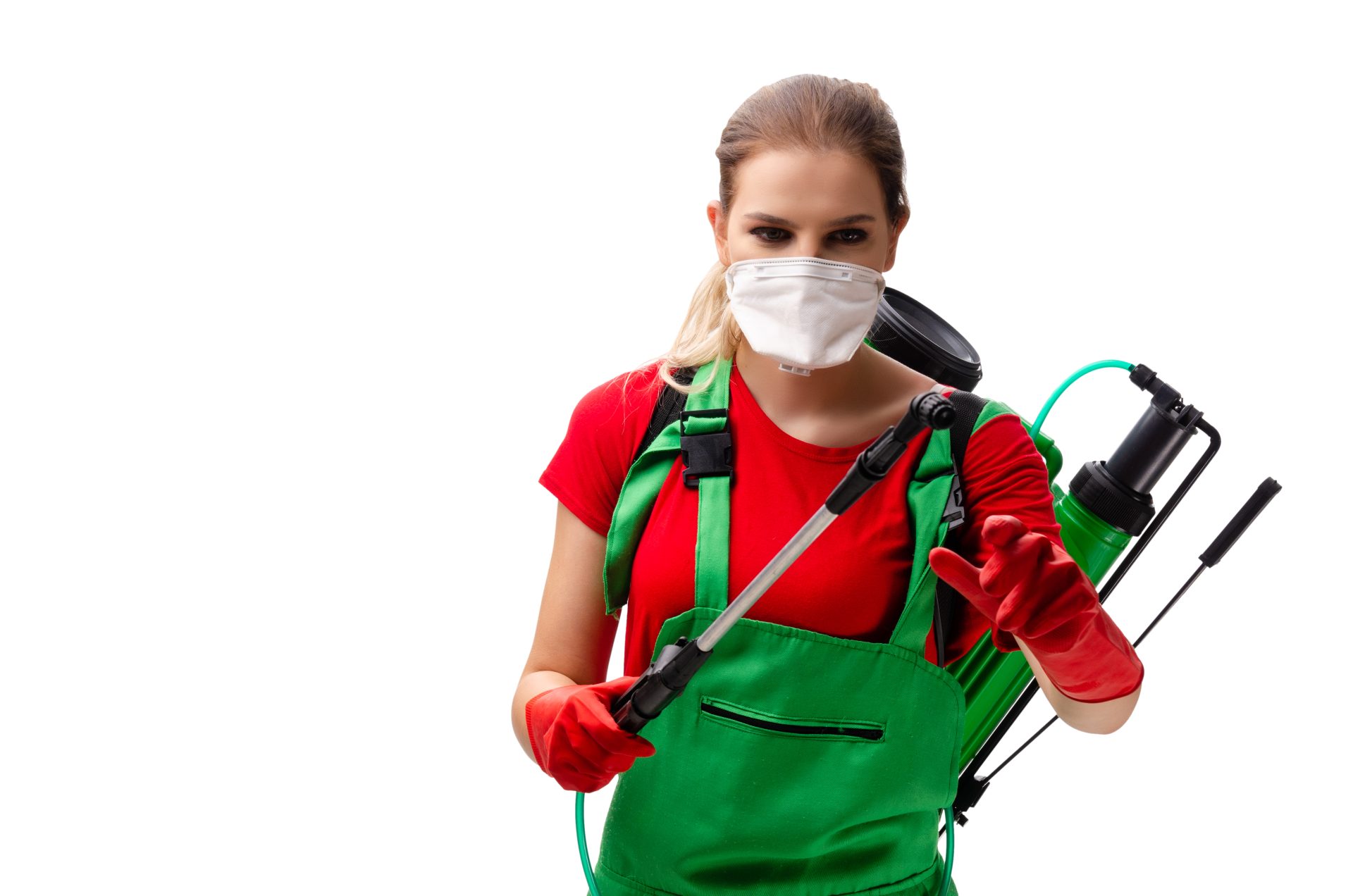 Don't risk your family's health and peace of mind with unsafe and ineffective mosquito control remedies!
3. Mosquito Control Chemicals Should be Handled by Professionals Only: Pesticides are only safe when handled properly. You must know how to handle and apply any pesticide that is potentially harmful to people, animals, and the environment.
Residual chemicals can only be handled safely by true mosquito control experts like us and not a DIY mosquito control approach.
While a DIY approach can be tempting for cost reasons, Shoreline Environmental Pest Solutions has affordable prices that eliminate the need to consider alternative and potentially risky approaches.
Signs of Mosquito Infestation
Seeing a few mosquitoes in your home may not be a cause for concern. So, how do you know if you need professional services?
You have a mosquito problem in your Boca Raton, FL property if:
Keep hearing the high-pitched buzzing sound of mosquitoes in and around your property

You have stagnant water (a pond, pool, bird bath water, etc.) and/or long grass/bushes on your property (as these are perfect breeding grounds)

You have multiple, visible mosquito bites. If you have mosquito bites on your skin (depicted as multiple puffy red bumps), you already have an infestation, or one is underway. This sign is coupled with scratching at night.

Seeing mosquitoes during the day. While mosquitoes thrive at night, they can't help but come out during the day if there is an infestation.
Our Mosquito Control Solution: How to Control Backyard Mosquitoes
Shoreline Pest Services adopts the following agile steps to enforce mosquito removal in Boca Raton.
Mosquito inspection:
Before we offer our mosquito control services, we do a thorough inspection of a client's property to identify the underlying source of the infestation i.e., potential breeding grounds. This is followed by a comprehensive plan to eliminate the problem.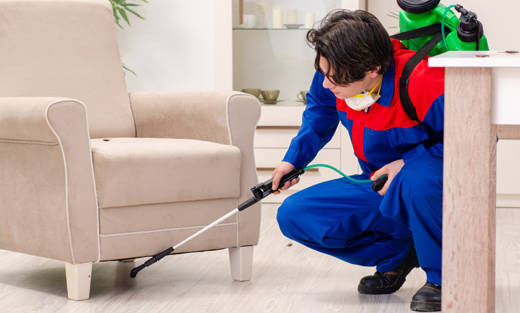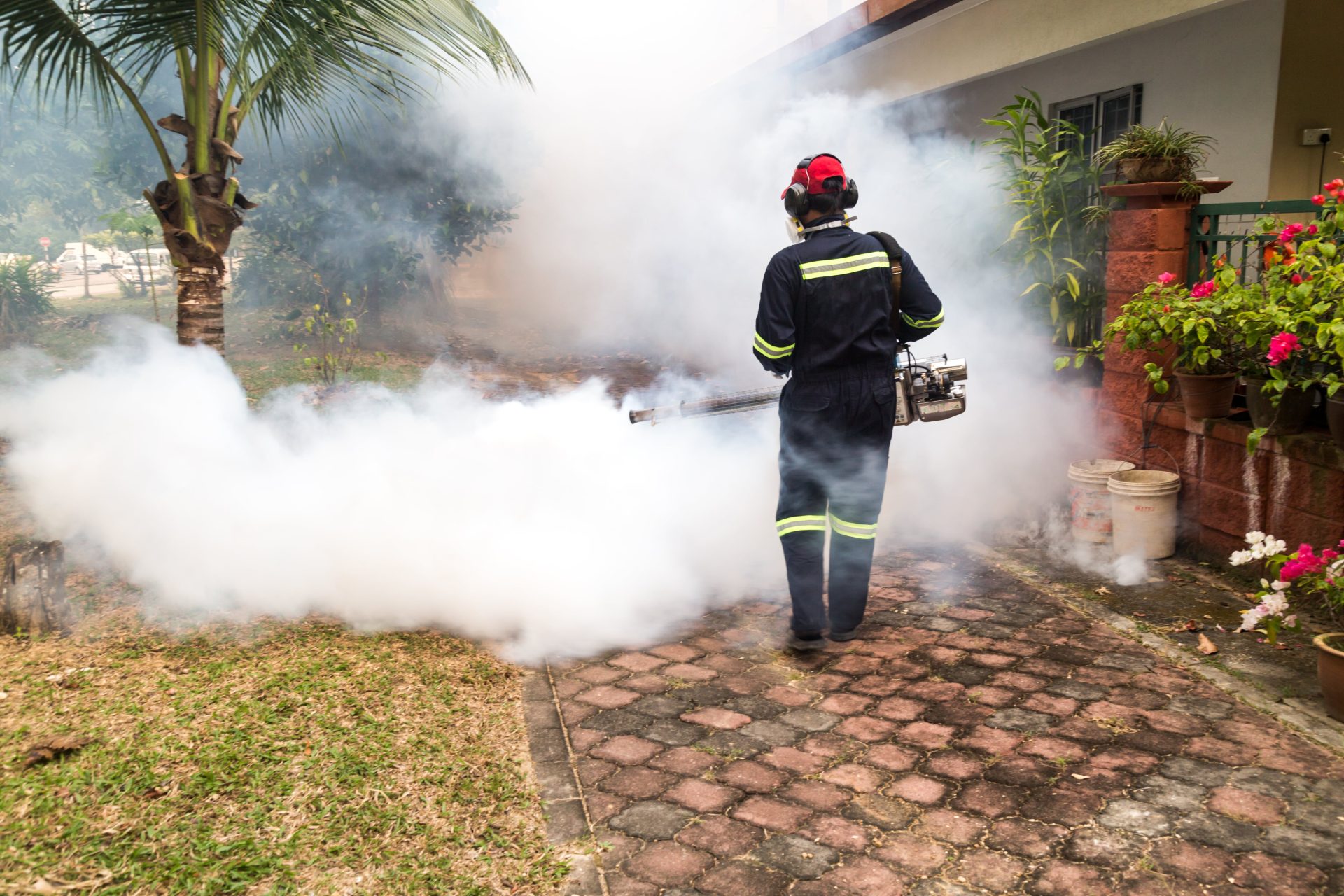 Mosquito Lawn Spraying (Mosquito Misting System)
We utilize the newest technology to ensure the best results possible. We can use a mosquito control misting system designed to spray mosquitoes with a fine mist of insecticides outdoors on your lawn, landscaping, and other outdoor spaces where mosquitoes love to breed and hide. Mosquito misting systems are installed around the property (i.e., a lawn). It features spray nozzles, which are automatically scheduled via an application on your phone to spray at predetermined times per day.
Find out more about automatic mosquito control in Boca Raton via a mosquito misting system.
Mosquito Lawn Treatment
Besides spraying, mosquitoes can be controlled using natural repellents, traps, and dunks (small discs placed on breeding grounds to kill mosquito larvae. We select a suitable mosquito lawn treatment based on factors like the severity of mosquito issues, yard size, client budget, etc.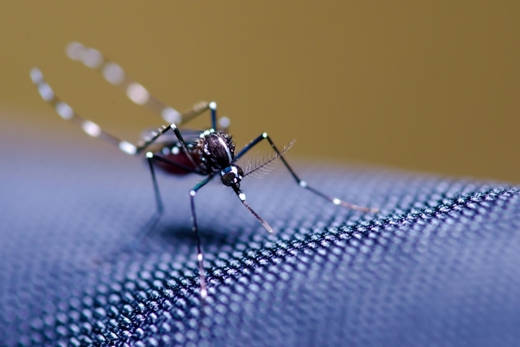 Why choose us when there are other mosquito control companies in Boca Raton? 
We have 50+ years of mosquito control experience and other pest control experience

We are an award-winning Boca Raton pest control company

We have experienced and friendly pest control staff

We offer high-quality, safe, and effective mosquito control solutions

We offer many pest control services i.e., residential and commercial pest control for common pests and insects. We are your #1 stop shop for all pest control services in Florida.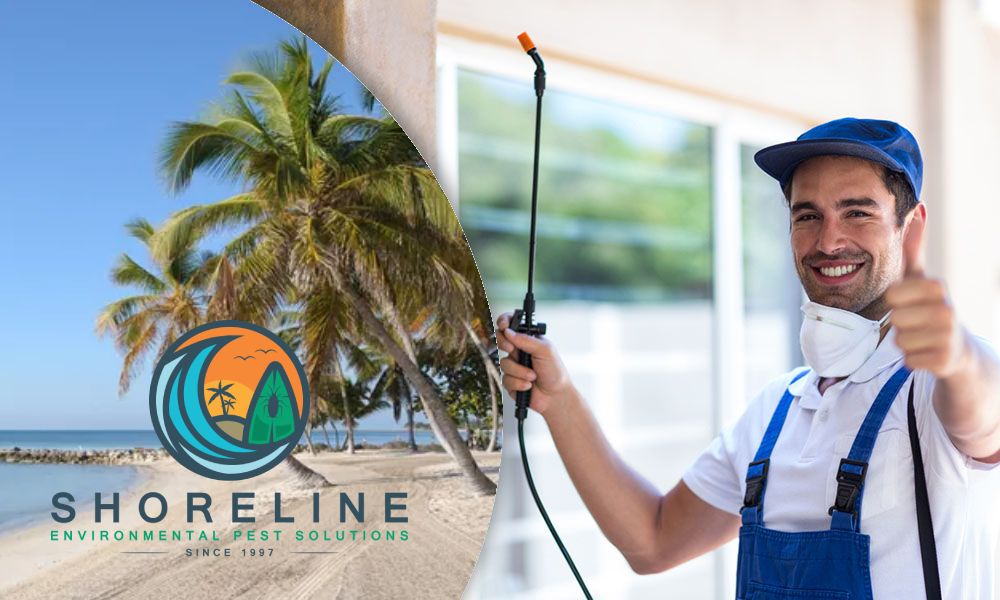 Mosquito Control in Boca Raton, FL 
If you now realize why hiring an experienced company to take care of your mosquito problem is not only a good idea but it will also save you time and a few potential health risks, then you've come to the right place! You can put your trust in Shoreline Environmental Pest Solutions.  We offer good old-fashioned, honest, and reliable treatments. We proudly stand by our services and can offer you a one-stop shopping experience for all your pests: termite control, rodent control, lawn and ornamental needs, and more. We are local, and always available to help. Click here to contact us. You can also call us at 561-842-4700 or send us an email at [email protected]. 
Contact Us / Schedule an Appointment
Contact us to receive a free estimate.
(561) 842-4700
Monday–Friday: 7:30am – 5pm
Saturday: 8am – Noon
2781 Vista Parkway Ste. K-1 West Palm Beach, FL 33411