West Palm Beach Pest Control Services
At Shoreline Environmental Pest Solutions Co. we are a licensed and insured with state certification in Pest Control, Rodent Control, Lawn & Ornamental and
Termite Control
. We are a family owned and operated company with a focus on quality and professionalism. Nothing is more important to our team than offering friendly, knowledgeable service and complete customer satisfaction. We provide interior and exterior pest and
no tent
termite control
, rodent trapping cleanup and elimination and sanitization lawn fertilization and irritation systems inspections West Palm Beach Jupiter, Lake Worth, Martin County, and Palm Beach Gardens.
Our company philosophy is superior service and expertise that is unparalleled in the industry. Shoreline Environmental Pest Solutions Co. is a full service pest control company offering everything from general household insects control to bed bugs, bees, rodents and animal trapping so one call to one company who does it all.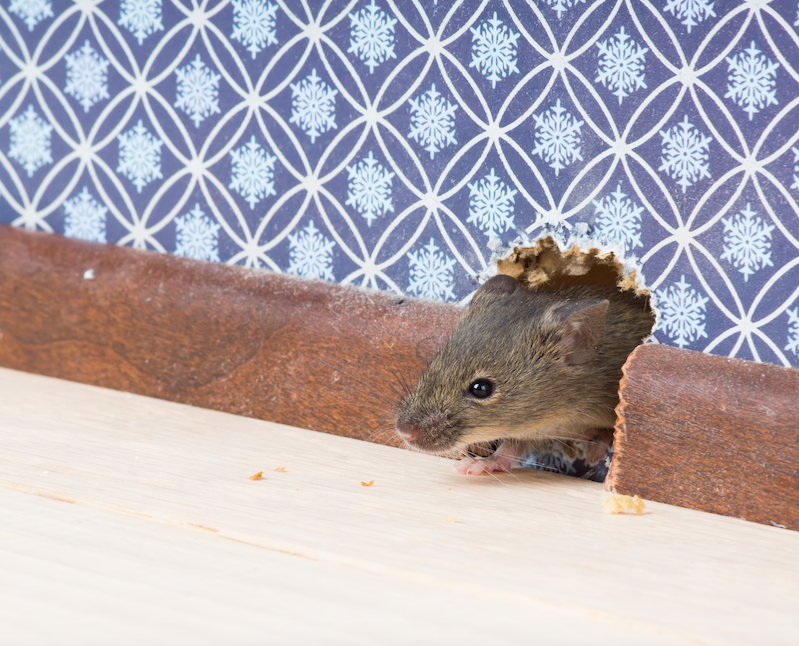 With every pest service we also offer complimentary exterior cleaning of cobwebs, wasp nest and mud-daubers, keeping the exterior of your home clean will help the overall appearance and less time consuming maintenance for our clients. At Shoreline Environmental Pest Solutions Co. we treat our customers the way that we like to be treated, that philosophy has helped us to be one of the fastest growing pest service companies in Palm Beach County.
Contact us
today for a free estimate for all your pest control needs.
Why choose Shoreline Pest services?
Pests are a real threat to a property owner's life and business. They often carry diseases, cause structural damage, devalue properties, and affect profits. Hiring effective and dependable pest control services is the easiest and reliable way to take care of all pest problems, big or small.
Shoreline Pest Services is one of the best West Palm Beach exterminators you will ever have the pleasure of working with. We are different from the hundreds of services you have looked at in the past, because:
We offer free estimates
We run a blog post with free actionable information that can give you short term answers
We have teams of experts with decades of experience
We offer pest prevention service
We offer affordable prices
And we are an award-winning service
We are a government licensed organization with professional insurance.
What can we help you with?
Mice, and rat pest control
Mice and rats can be particularly tricky to deal with through conventional means. They are smarter than most property owners give them credit for, and they multiply fast. They can cause property damage and endanger the lives of homeowners and employees if they are not exterminated or removed. Call Shoreline, West Palm Beach Pest control's top service to get a quote and a handle on your mice problem.
Bed bugs and termite control
Bed bugs and termites are pests that aren't alien to homeowners and hospitality establishments around the globe. They are destructive insects that ravage properties and cause great discomfort to homeowners. There are a few DIY tricks and tips that have proven effective in the battle against these two household menaces, but we find that professional bed bug and termite control works the best. Call shoreline to get a fast response and long-lasting solutions to your bedbug and termite problems.
Ants, Wasps, Cockroaches removal
Ants, Wasps, and Cockroaches are dangerous and invasive pests that invade homes, destroy properties. Once they have established nests (wasps, and ants), they are next to impossible to get rid of, and in some extreme cases, they can even harm you, the property owner. Killing them in large swathes only provides temporary answers to their infestation problem. We recommend calling a pest control service in your local area.
Inspection and pest control
If you are worried about pests and you would love to prevent pest infestations before they even happen, then contact us, and we will conduct inspections before safeguarding your home from future pest problems
Are these the only animals and pests our services cover?
No, we can handle raccoons, squirrels, and other indoor and outdoor pests as per your request. During consultation sessions, you can tell us all about your pest issues, and we will come up with practical solutions.
Benefits OF Shoreline Environmental Pest Solutions:
Environmentally Responsible
Focus on Pest Prevention and Inspection
No Smelly Sprays Inside
Guaranteed Effective
One call one company
Family oriented approach