Residential Bed Bug Services
Residential Bed Bug Services in Boca Raton, FL
Bed bugs are a common pest that can be difficult to remove. Boca Raton's trusted pest control services provider, Shoreline Pest Services, is committed to providing homeowners with the best residential bed bug services available.
Whether you notice signs of an infestation or you're looking for a preventative treatment option, our professionals have the knowledge and skills necessary to identify and eliminate infestations quickly.
Signs of Bed Bug Infestation
The appearance of small, flat red bites on your skin is one sign that may indicate an infestation. These marks can appear anywhere, often accompanied by an intense itching sensation throughout the whole body. If left untreated, these bites can lead to redness, irritation, and secondary infections. In addition to bites, other signs of a bed bug infestation include:
Small, brownish-red stains on sheets or pillowcases

A sweet, musty smell in your bedroom

Tiny red, brown, or black dots on your mattresses or upholstered furniture
If you notice any of these signs, contact an experienced residential bed bug removal service as soon as possible.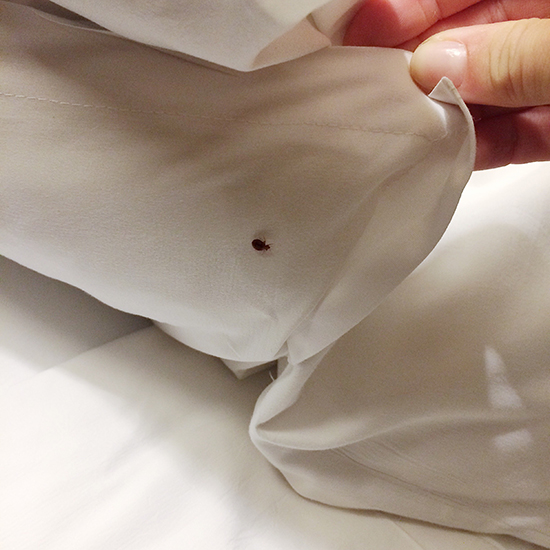 Our Bed Bug Services
At Shoreline Pest Services, we offer comprehensive residential bed bug services to suit your needs. Our  team provides:
Thorough inspections to identify any current infestations

Preventative treatments to keep bed bugs from returning in the future
Service Specialist Inspection
Before beginning any bed bug solutions, our team conducts a thorough inspection of your home to identify the extent of the infestation. This will determine the best course of action for your bed bug problems.
We will carefully examine all of the potential hiding places for bed bugs during this inspection, including mattresses, box springs, furniture, carpeting, baseboards, and electrical outlets.
Treatment Options
Once we have identified an infestation, our team works with you to develop a treatment plan. Depending on the severity of the infestation, we may recommend one or more of the following treatment methods:
Heat Treatments
One of the most effective ways to eliminate bed bugs in residential areas is heat treatment. This method involves carefully raising the temperature of a room or house to over 130 degrees Fahrenheit, which kills all adult bed bugs and their eggs on contact.
Chemical Treatments
Another popular option for residential homeowners is chemical pesticides to kill bed bugs on contact. Chemical treatments are typically most effective when used with other methods, such as heat treatment or vacuuming.
Choose Shoreline Pest Services to Treat Bed Bug Infestations
If you think you may have a bed bug situation in your home, contact Shoreline Pest Services today for a free consultation. We can detect the top signs of bed bugs and the less noticeable ones. Our service guarantee promises that your home will be free of bedbugs, or we'll re-treat at no cost to you.
Call Shoreline Pest Services at (561) 842-4700 for fast, friendly, and affordable residential bed bug services in Boca Raton!