Mosquito Control Hypoluxo, FL
Did you know that there are 80 species of mosquitoes in Florida? Of these species, nearly 20 are capable of transmitting diseases causing pathogens, including endemic viruses.
What kind of mosquito pest control do you want for your surroundings? You might be experimenting with citronella candles by the dozens. Or you're testing the bug sprays available in the supermarkets. Or maybe you've even installed bug zappers.
But they're only temporary solutions to the real problems lurking behind the fact that the mosquitoes keep coming back to your property. The best way to stop mosquitoes from attacking you and your family is to target their source – where they live and breed, and block the propagation of their production.
Why Timely Mosquito Control & Removal Is Important?
First, be informed that mosquitoes are capable of settling anywhere, except in cold environments. They will lay their eggs in standing water and infest wetlands like swamps, marshes, and ponds.
Mosquitoes can annoyingly affect our way of life because they transmit unthinkable diseases like the West Nile virus and the Zika virus. And in this age of Viruses, you don't want to add to your troubles. At Shoreline Pest Services, we offer exceptional mosquito infestation control that is safe for you, your family, your pets, and the environment.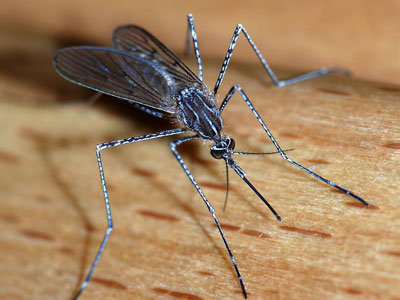 The fact is, mosquitoes can be active when the temperature hovers around 55 degrees. And they reproduce throughout the year, no exception. But their prime breeding season is during warm weather, and their most favorite condition is standing or stagnant water in the premises. Can you believe that each female mosquito can produce more than 100 eggs at any one time, every two weeks?
The following facts also make mosquito a real threat for both your family and pets:
 Mosquitoes are responsible for transmitting life-threatening diseases, including malaria, Dengue, and West Nile Virus
As per the Centers for Disease Control in the United States alone, mosquitoes were responsible for over 50,000 confirmed West Nile Virus infections in humans and over 2,300 related deaths since 2001.
More than 1 million pets are infected with heartworms (Mosquito-Borne Disease) in the United States
Excessive most mosquito bites cause irritation, pain, and minor swelling, and even allergic reaction
Shoreline Environmental Pest Solutions Environmental Pest Control has amassed over 50 years of experience in controlling insect pests, lawn & ornamental services, and all aspects of mosquito control in Hypoluxo, from prevention to trapping to full mitigation and restoration.
Signs of Mosquito Infestation
You may have a mosquito infestation if you notice the following signs.
Constant high pitched buzzing sound
Signs of mosquito bites such as swelling
Mosquito larvae in stagnant water
High concentration of mosquitoes in shaded areas
Presence of mosquito around the house 24/7
Residential Mosquito Control Strategy
Shoreline Pest Services adopts the following agile steps to enforce mosquito removal in Hypoluxo.
Mosquito inspection:
The professional technicians of Shoreline Pest Services will complete a comprehensive inspection of your property to detect any high-risk areas where stagnant water could be a potential breeding ground.
Your mosquito control team will use the information to develop a plan to eliminate them quickly. The crew closes entry points and checks the harboring areas.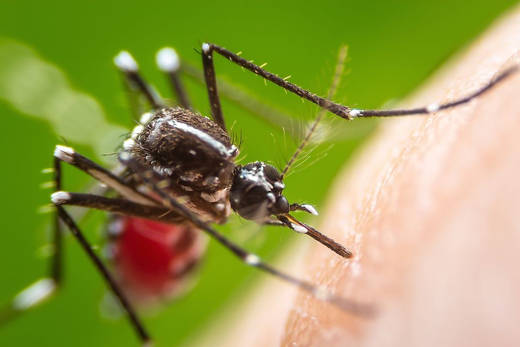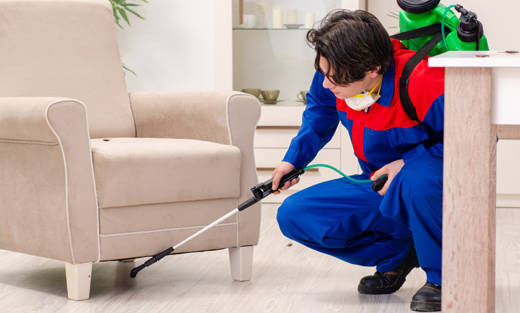 Mosquito removal:
Our crew will then apply mosquito growth regulators and contact insecticides to stifle the growth of the larvae from reaching full adulthood and then kill active mosquitoes scavenging around your property. We use various physical and biological control methods including, pesticides and fogging.
We use only safe and certified products when it comes to using pesticides and chemicals. Depending on the mosquito type and the severity of the infestation, we may choose a combination of mosquito extermination processes.
Our mosquito control specialist discusses the mosquito removal action plans with the property owner before commencing the extermination process.
Prevention/Disease Control
Our mosquito control crew will attempt to reduce the mosquito population scattered around your porches, patios, playgrounds, and swimming pool areas. The mosquitoes must be repelled and killed at whatever stage of growth.
We look for any objects inside and outside your house that may retain water, such as old tires, trash, gutters, untreated pool, flower pots, and blocked roofs. We also use this information to decide whether to use mosquito traps or magnets around the property.
We strongly emphasize giving zero chances for the spread of mosquito-linked viruses so as your family, household pets, and guests will be protected and safe from harm.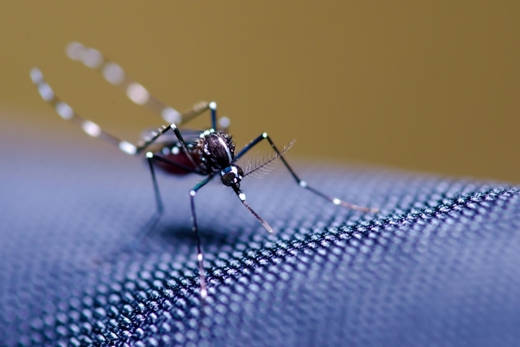 New Mosquito Control Technology
We want to introduce to you a new technology for mosquito control called Mosquito Misting System. They are procedures that are designed to spray mosquitoes with insecticides through a fine mist outdoors. They make use of spray nozzles mounted around the perimeter of your home's lawn or landscaping or even at other parts of the exteriors of your house.
The good thing about this technology is that you can control the spray schedule through an app on your phone, whether you are inside your house or even when you're away. You will be in absolute control with your mosquito control!
Why Shoreline Pest Services?
Over five decades of experience in pests control
24-hour 7-day service in South Florida
We only use safe products around children and pets
No cost inspections & free quote
Certified, professional technicians
We possess the professional experience to maximize new technology, science, and industry-leading equipment to restore your property to a safe state. Our written guarantees have added value if you plan to refinance or sell your property. We proudly stand by all the services we provide to our customers. Just call us for a no-cost inspection; at the least, you will secure peace of mind concerning mosquitoes and the damage they can cause. We are always available on (561) 250-7165.
Contact Us / Schedule an Appointment
Contact us to receive a free estimate.
(561) 842-4700
Monday–Friday: 7:30am – 5pm
Saturday: 8am – Noon
2781 Vista Parkway Ste. K-1 West Palm Beach, FL 33411